By
James Moorer
- April 1, 2022
Don't simply dream the dream.
We visualize the dream.
We live the dream.
We eat the dream.
We study the dream.
We work the dream.
There's an old saying among the culture,
"you can talk about it or you can be about it".
And to Be About It, means you are willing to work and fight. Fight your fears, doubts, and insecurities. Not just when you feel like it, but most often when you don't. That's the Discipline that becomes the craving our Given Greatness inspires.
When you crave a better life, to be all that you were created to be, you stop talking about what you want and you start executing the plan.
And don't sabotage yourself thinking the plan needs to be perfect. Greatness always learns to adapt and adjust, to pivot and learn from our mistakes.
Be inspired and motivated to live your dream. But when motivation and inspiration have gone before your dream has been born, that is the time to Be About It.
That is when your Discipline must engage.
And in that moment, when despite your feelings and excuses, despite the voices that creep in...
Hold YOURSELF to the standard of your dreams. Then, Dream Bigger.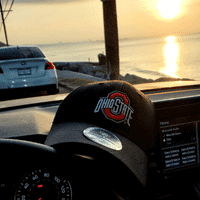 About the author
James Moorer
Screenwriter. Author. Producer. Mentor. The Ohio State University Alum. Pancake Lover.