By
James Moorer
- April 26, 2022
Are you happy where you are?
I mean, in spite of whatever changes and challenges you have to face, are you happy?
In this very moment, can you look around and say, I'm happy right here.
The problems don't matter, the things we gotta do tomorrow don't matter, because right, we're thankful and grateful for being right where we are, surrounded by the people who make a difference in our lives.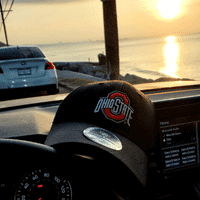 About the author
James Moorer
Screenwriter. Author. Producer. Mentor. The Ohio State University Alum. Pancake Lover.