By
James Moorer
- September 5, 2023
If the only thing that's out of your mouth is how bad the world is, how terrible the government is, how hard your life is, then you mitigate the time you could be speaking blessings over your life and the people you love.
What you spend your time talking about becomes the programming that influences everything in your world. So if you are constantly speaking lack, that's what you end up with. Lack.
And that's all you focus on all day.
And that becomes all you see and hear in the world.
And that makes you resentful.
And that erodes your Spirit, your mind, body, and soul.
CHANGE THE DAMN PROGRAM.
Speak WHAT YOU WANT before you have it.
Speak OVER your challenges and remind them of your Given Greatness.
Be ever conscious of every word that comes out of your mouth.
Go. Be. Epic.
JM
For more, checkout "Go Be Epic: A 21-Day Workbook & Journal for a More Fulfilling Life" by James Moorer & Aaron Silverman, available on
jamesmoorer.com/books
and wherever books are sold.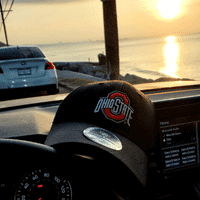 About the author
James Moorer
Screenwriter. Author. Producer. Mentor. The Ohio State University Alum. Pancake Lover.