By
James Moorer
- August 8, 2023
Learn to face every day with positive expectations. Even if the day doesn't turn out how you planned, be grateful you had the day to try, and that tomorrow brings new opportunities, new horizons, and another chance to expect something good.
This is the mindset of people who embrace their Given Greatness every day.
This is the discipline, the commitment, the pledge to oneself.
The first victory every day is simply to believe.
No matter the challenge or how long the journey, stay in your disciplined mind.
Stay in the grace you have been given.
Stay mindful of who the hell you are.
Go. Be. Epic.
JM
For more, checkout "Go Be Epic: A 21-Day Workbook & Journal for a More Fulfilling Life" by James Moorer & Aaron Silverman, available on
jamesmoorer.com/books
and wherever books are sold.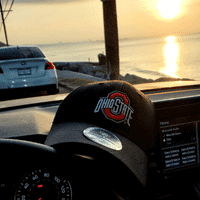 About the author
James Moorer
Screenwriter. Author. Producer. Mentor. The Ohio State University Alum. Pancake Lover.