By
James Moorer
- November 7, 2023
If you spend more time holding onto the bad things that happen in your life, you miss out on all the time you could spend reveling in the good.
And old wounds can't heal if you keep ripping off the scab and eventually, it will become infected and make things worse.
So guard your thoughts. Set your mind to reject the hurt and the past. Live in expectation of wonderful things on the horizon for your life.
Be mindful of how to speak to and about yourself. Trust that whatever good thing you set your mind to do will come true.
And cheerfully and earnestly make it your daily habit to uplift someone... even if you're feeling low.
In this, we are more than conquerors.
We are blessing incarnate.
We... are Epic.
Go. Be. Epic.
JM
For more, checkout "Go Be Epic: A 21-Day Workbook & Journal for a More Fulfilling Life" by James Moorer & Aaron Silverman, available on
jamesmoorer.com/books
and wherever books are sold.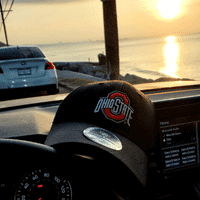 About the author
James Moorer
Screenwriter. Author. Producer. Mentor. The Ohio State University Alum. Pancake Lover.