By
James Moorer
- October 10, 2023
SPEAK… to your dreams.
Even in the midst of pain.
Even if you can't see it.
Even if people doubt you and whisper behind your back.
Even when friends half-heartedly support you.
Even when you can't see it.
Even when feels like you're going nowhere.
Even when you feel like the universe is against you...
Open your mouth... and say....
I AM...
I CAN...
I WILL BE...
and most importantly.....IT'S ALREADY PROMISED.
Then BELIEVE...and walk into your GIVEN GREATNESS.
Go. Be. Epic.
JM
For more, checkout "Go Be Epic: A 21-Day Workbook & Journal for a More Fulfilling Life" by James Moorer & Aaron Silverman, available on
jamesmoorer.com/books
and wherever books are sold.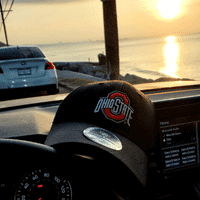 About the author
James Moorer
Screenwriter. Author. Producer. Mentor. The Ohio State University Alum. Pancake Lover.