By
James Moorer
- May 6, 2022
There will be times when you will question whether or not you want to continue, whether the pain is worth it.
Please understand the pains are often transient, always coming and going. It may seem endless as you move from one challenge to the next, but the truth is this:
YOU'VE SURVIVED EVERY CHALLENGE.
No obstacle that ever came into your life put you in the ground.
What kind of Power exists in you that allows you to come through every storm?
Rather than give voice to our lack or our suffering, give voice to your Given Greatness.
All I'm saying is that if you woke up this morning thinking the challenges of the world are greater than you, consider making a better decision.
Consider the faith you need to rise above it all is a stone waiting on your nightstand.
All you have to do is pick it up and then go out and slay whatever Goliath was stupid enough to knock on your door.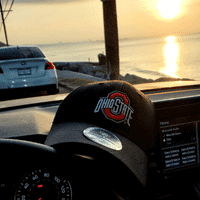 About the author
James Moorer
Screenwriter. Author. Producer. Mentor. The Ohio State University Alum. Pancake Lover.