By
James Moorer
- January 19, 2021
It's good just to step away from all this. Sit quietly and do nothing but be thankful for where you are and where you are not.
You don't need to argue every point or fight every battle. Some of them weren't yours to begin with.
What is yours is the opportunity to embrace the peace you create by simply laying it all down, and simply be... thankful.
No need to spend the day worrying about tomorrow because doing that never put a dime in your pocket or food on the table.
Pause and get in a mindset of gratitude in this moment and appreciate where you are.
If you can't keep a smile on your face, then at least keep a frown from it.
Take care of yourself by taking care of your thoughts.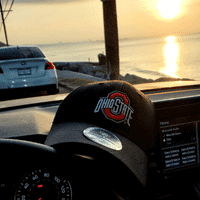 About the author
James Moorer
Screenwriter. Author. Producer. Mentor. The Ohio State University Alum. Pancake Lover.