By
James Moorer
- July 3, 2023
Let me be clear... the weakest, most destructive people on the planet are those with A CONQUERED MIND.
A CONQUERED MIND seeks to conquer and rule over others because they have failed to figure out how to overcome their own fears and doubts. A CONQUERED MIND doesn't seek accountability, but rather is quick to blame others for problems they should have handled themselves. A CONQUERED MIND needs other CONQUERED MINDS to support and supplant the fear they have bowed down to willingly. A CONQUERED MIND will swallow a lie before it will sip the truth.
And yet... A CONQUERING MIND...
Understands the journey isn't easy, but necessary to live a good life. It believes that despite the fears and doubts we have, rising above them is essential for a great life.
And A CONQUERING MIND will fight every fear and doubt and lie with profound determination and discipline. It will meet every challenge boldly and assured in the Given Greatness within us.
A CONQUERING MIND uplifts instead of tearing down.
It heals everyone around them and shields their heart with Love and the Fire of Truth.
And we don't beg for a damn thing.
Now...
Go. Be. Epic.
JM
For more, checkout "Go Be Epic: A 21-Day Workbook & Journal for a More Fulfilling Life" by James Moorer & Aaron Silverman, available on
jamesmoorer.com/books
and wherever books are sold.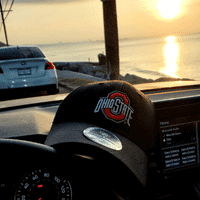 About the author
James Moorer
Screenwriter. Author. Producer. Mentor. The Ohio State University Alum. Pancake Lover.