By
James Moorer
- February 9, 2023
You must align your mind with your grind.
There are important choices to be made.
Will you choose humility or pride?
Will you feel gratitude or envy?
Will you desire progress or stagnation?
Will you embrace challenges or surrender to doubt?
Will you trust yourself or concede to fear?
Will you chase your potential greatness or choose complacency?
Will you be proactive or listen to those who say you can't?
Will you be a victor of adversity or victim of circumstance?
Now that you're out of bed which path will you pursue?
Go. Be. Epic.
JM
For more, checkout "Go Be Epic: A 21-Day Workbook & Journal for a More Fulfilling Life" by James Moorer & Aaron Silverman, available on
jamesmoorer.com/books
and wherever books are sold.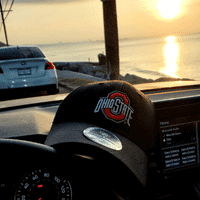 About the author
James Moorer
Screenwriter. Author. Producer. Mentor. The Ohio State University Alum. Pancake Lover.