By
James Moorer
- April 20, 2018
People who come from nothing...
Find a way to do the extraordinary.
Live the lives many wish they could.
Turn their dreams into reality...
With nothing more than the WILL AND DETERMINATION
to STOP AT NOTHING UNTIL THEY WIN.
And damn near all of them had less than what you have...
RIGHT. NOW.
So what's your excuse....THIS TIME?
Because somebody is waiting for YOU to be the inspiration
To achieve their dreams.
So let me ask, and forgive my language...
Ain't you tired of being a bitch to your circumstances?
How many times must you be told...Go. Be. Epic?
If you don't give a damn enough about yourself...
How about thinking of the people who need you?
This ain't nice, but it's necessary.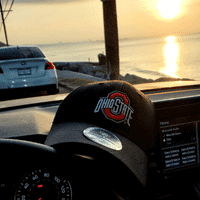 About the author
James Moorer
Screenwriter. Author. Producer. Mentor. The Ohio State University Alum. Pancake Lover.