By
James Moorer
- March 9, 2021
Every now and then it's good to pause and reflect on how far you've come, be thankful of where you are, and the people who helped you along the way.
Don't wait until the weekend to do this, do it on Tuesday.
Because you still have 3 more days to hustle and grind
3 more days to put in the work
3 more days to validate the faith people have in you.
Before you shut it down for the day, pause.
Be thankful for those who lent you their wisdom and experience.
Be thankful for the moments you struggled and came through.
Be thankful that you have a tomorrow because some don't.
Now take all of that when you wake up in the morning and double down on your dreams, your passion and the gift you've been given.
Don't take a damn thing for granted.
We were not given average.
We were given GREATNESS.
Know who the hell you are.
Go Be Epic.
JM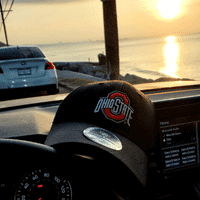 About the author
James Moorer
Screenwriter. Author. Producer. Mentor. The Ohio State University Alum. Pancake Lover.